Contact us to purchase
For more information on this product, or to schedule a time to come in and see it, contact us at 803.216.5106
Free tune-ups for Collective Members
One of the excellent perks to becoming a Collective Member are the free annual tune-ups and safety checks.
Shop Services
As a full service bike shop, we provide tune-ups, wheel truing, hydraulic service, and custom build projects. We also allow members of the community access to our facility, work stands and tools if they would like to work on their own projects.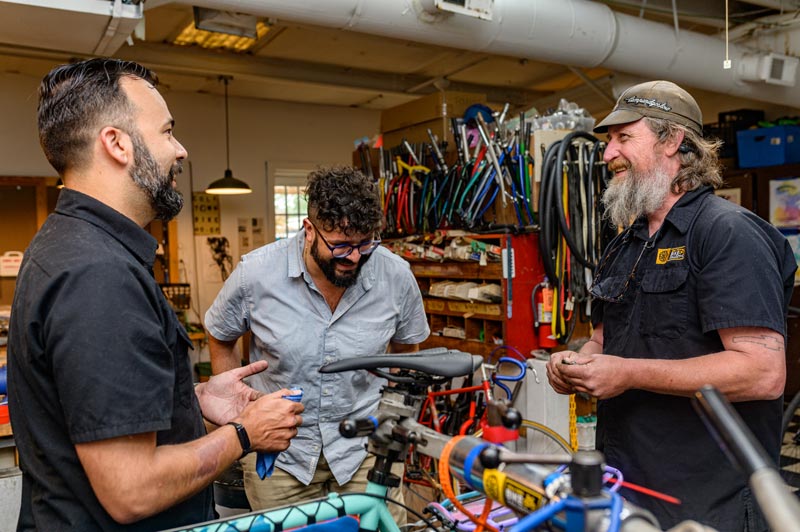 Volunteer Sign Up
We're always on the lookout for helpful volunteers around the shop and during events. No matter your level of mechanical experience we can an extra pair of hands. Contact us to see what opportunities we have available.